WebRTC Wildcard Episodes
WebRTC Wildcard is live every Thursday 12pm CET on Twitch to share and experiment web-based real-time communication news and technical solutions with the developer community.

Each episode can cover one or many of the fllowing topics:
Market / solution news briefing
Discoveries
Event report
Live coding & experimentation
Interviews & guests
Want to hear about a specific topic? Drop a message in the Twitch chat: https://www.twitch.tv/webrtcwildcard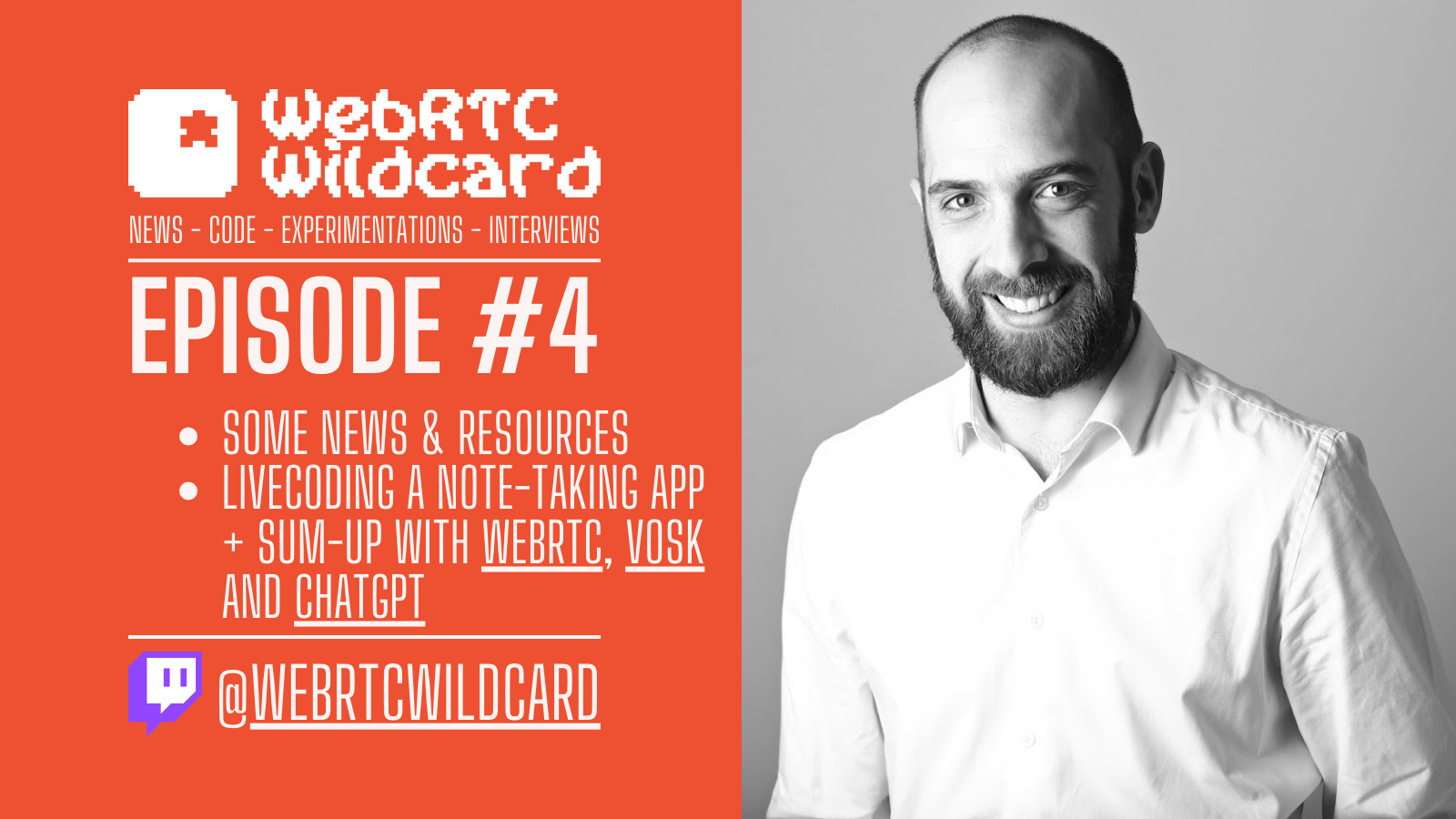 How to participate? Connect on the @webrtcwildcard Twitch channel at 12pm CET on Feb 16, 2023 Description For this episode, we will mix 2 topics: real-time or video communication market news briefing Building up on our previous livecoding session: let's create a video meeting summerizer with OpenAI GPT3 and Vosk WASM Episode Playback Resources Slides: GitHub / HTML Links  https://tadhack.com/2023 https://snowflake.torproject.org/ webRTC.ventures show on WebRTC vulnerabilities: https://www.youtube.com/watch?v=qlQJuyp7nS8 Job Ads: Epic Game : Principal WebRTC Software Engineer (https://echojobs.io/job/epic-games-principal-webrtc-software-engineer-media-services-35946) Apizee : C/C++...
Read More