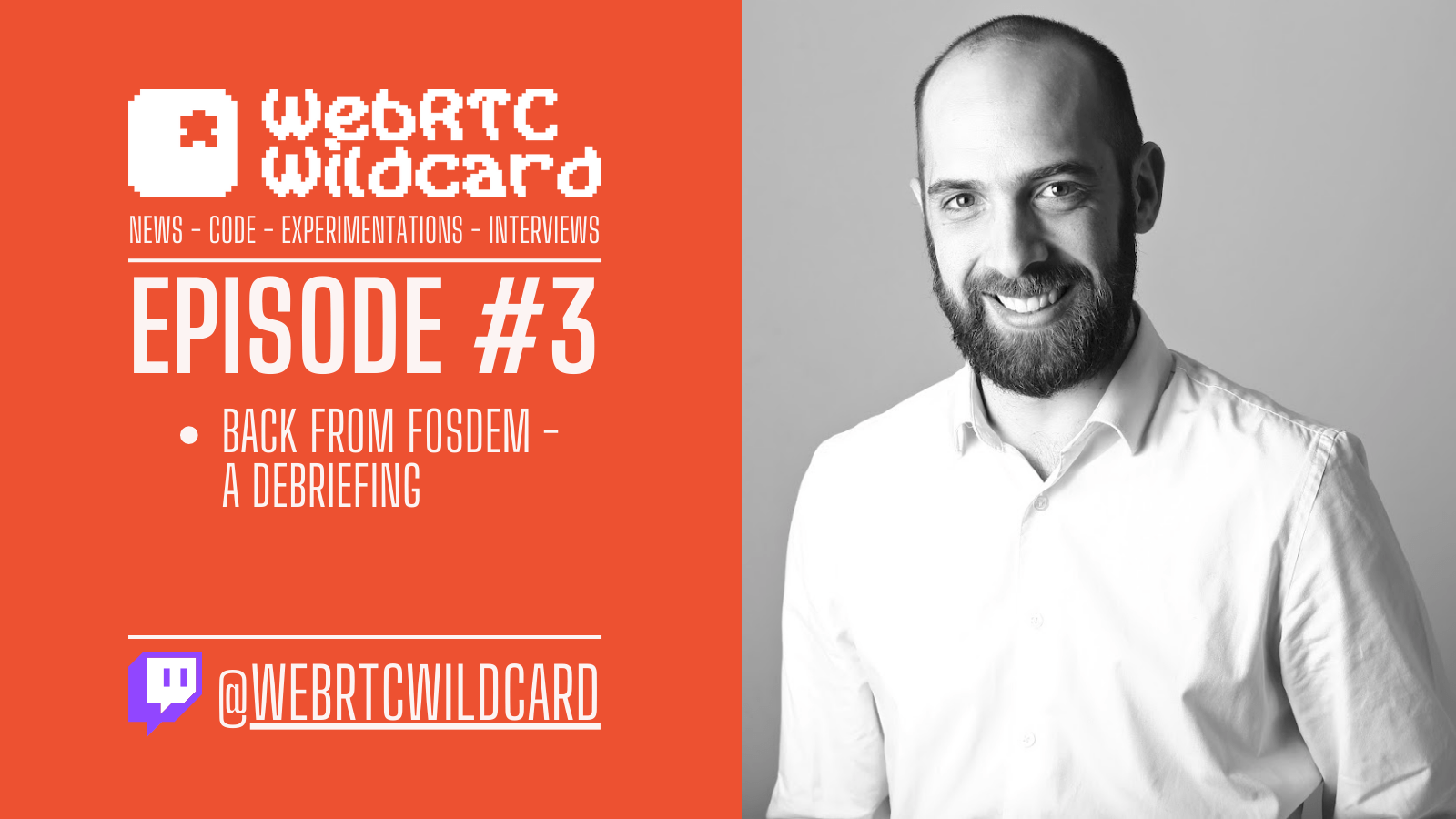 WebRTC news – Back from FOSDEM 2023
How to participate?
Description
In this episode, Romain shares its experience at the conference for open-source software developers.
Episode Playback
Slides
You can read the slides and all the resources used in this episode here: slides
Want to watch Romain's talk at FOSDEM?
You can watch the playback of the talk "W3C WebRTC Working Group Update".